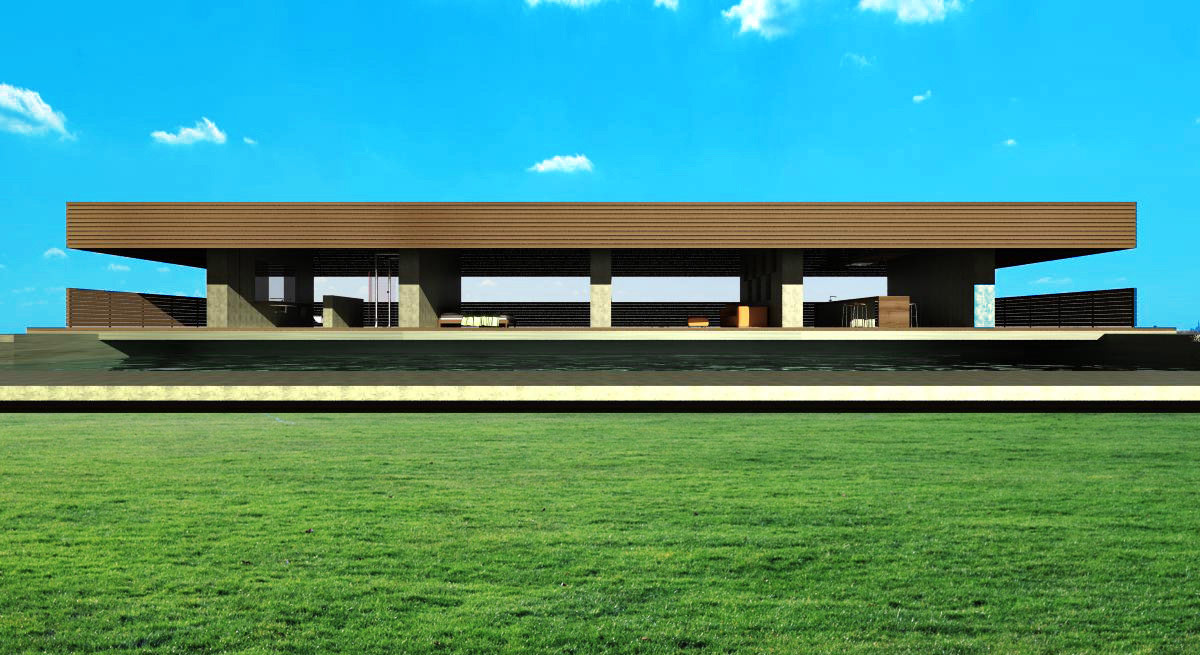 Wooden box is a house project made with raw elements: a concrete base structure, removable wooden walls and a terrace made like a pier from which you go directly in the pool.  The house is used for summer weekends, close to the city, for couples or singles.

 Wooden Box est un projet de maison constituée d'éléments bruts: une structure de base en béton, des murs amovibles en bois et une terrasse conçue comme une jetée, donnant directement accès à la piscine. Cette maison est utilisée pour les vacances d'été, près de la ville, pour des couples ou des célibataires.
An hydraulic system has been designed for wooden exterior walls so that you can open and close them. A corridor surround all the house, its aim is to be an access for all the living spaces. For the access of pool there is hydraulic panel which is between the pool and house, when its open it seems like pier. All storage areas has been hidden inside the walls because of plainness concept.  
Un système hydraulique a été conçu pour permettre au mur de bois de se fermer et de s'ouvrir. Un corridor entoure toute la maison ce qui permet d'accéder aux différentes pièces. Pour l'accès à la piscine, un panneau hydraulique situé entre la piscine et la maison permet, lorsqu'il est ouvert, d'y accéder directement comme depuis une jetée. Tous les espaces de rangements ont été intégrés aux murs dans une volonté de sobriété.